Welcome to Fife and Steffen Endodontics
Our staff is dedicated to welcoming patients to our office in the same way they would welcome them to their homes. We believe your first encounter with our office should be a comfortable one, from the time you first call, to the time we say good-bye. We are here to serve you and to acquaint ourselves with your needs, your problems, and your fears.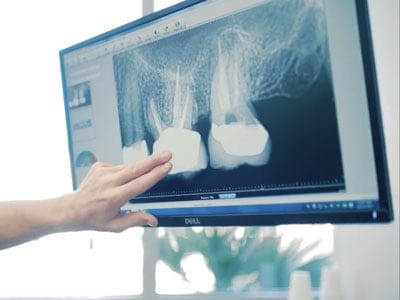 Endodontics
Dr. Fife and Dr. Steffen are experts in performing root canals and other complex endodontic procedures. Our priority is saving your natural teeth. We perform root canals almost exclusively and we deliver the best outcomes with the highest rates of tooth survival. We've treated over 30,000 people since 2003.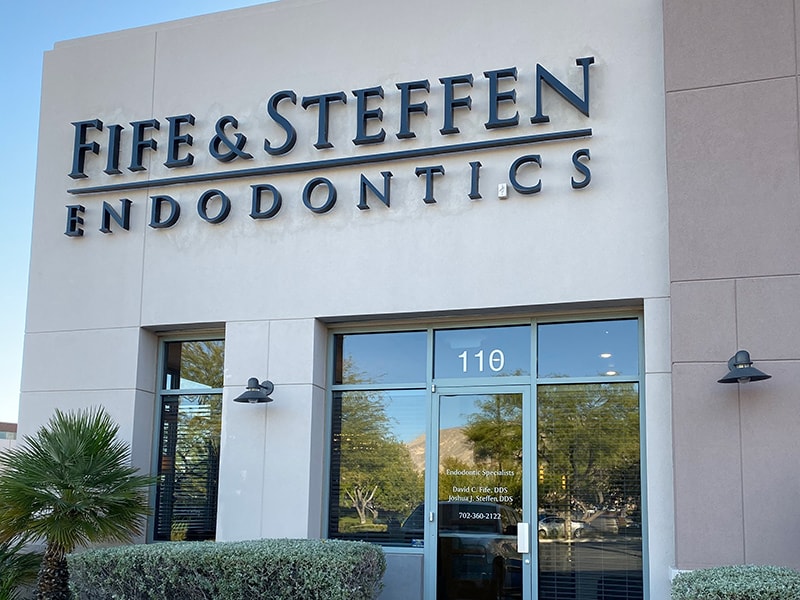 Our Office
We are proud of our office, which utilizes state of the art equipment and advanced sterilization systems. Our caring staff, excellent doctor, and soothing atmosphere give our patients a stress-free, relaxing experience.
The Microscope
The microscope is becoming the standard of care in endodontics. It magnifies the tooth up to 25 times, allowing the doctor to see small canals, fractures, and debris, and to clean them more thoroughly.

Dr. Fife – Endodontic Specialist
Dr. Fife has been practicing endodontics in Las Vegas for over 15 years. He graduated Cum Laude from the UCLA School of Dentistry in 2001 and completed a 2-year specialty residency in Endodontics at the University of Florida.
He opened his Summerlin practice in 2003 and has completed over 30,000 endodontic procedures. As an endodontic specialist, Dr. Fife has the training and experience to handle any endodontic case.
Dr. Steffen – Endodontic Specialist
Dr. Steffen completed his specialty training in endodontics at the University of Pennsylvania after completing his Doctor of Dental Surgery degree at Columbia University in New York City.
Dr. Steffen is a Board Certified endodontist as a Diplomate of the American Board of Endodontics and one of the few endodontists in Las Vegas with this distinction. Having completed thousands of endodontic procedures he has the training, certification, and experience to perform root canal treatment at the highest level.

Top Rated Endodontist in Las Vegas
"I still can't believe how much of a non-event this was. I was sweating all night prior, because of past terrible experiences. This was a total breeze. He is virtually a magician. No pain!!"
"I initially thought that I'd be there for hours, but Dr. Fife told me the whole procedure would take about 30 minutes and that I wouldn't feel any pain."
"I found the treatment to be quick and efficient. This was the first time that I have ever had a doctor follow up with a call at home. I mean the doctor, not the office. Thank you."